---
Each bottle of O.P.M.S.® Liquid Maeng Da Kratom contains 8.8 ML. All OPMS products are lab tested.
OPMS is one of the leading kratom capsule brands currently on the market, which makes it a hot seller. We sell the actual OPMS brand, no counterfeits!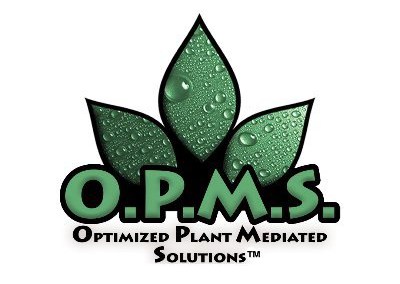 O.P.M.S.® Liquid Maeng Da Kratom Extract: O.P.M.S.® Liquid Maeng Da Kratom Extract was recently voted as the "best in class" kratom and has been a top rated kratom extract from 2013 to 2018! Guaranteed to be loved by our customers or simply return for a full refund!
O.P.M.S.® Liquid Maeng Da Kratom Extract is an award-winning alkaloid blend harvested exclusively from the potent Maeng Da kratom strain. By employing a specialized extraction method of blending cool water and high pressure, the team at O.P.M.S.® has mastered the extraction process to create higher concentrations of all the active ingredients within the Maeng Da plant itself, all while protecting the integrity of the key alkaloids. The best part is O.P.M.S.® has made this kratom extract easy to consume without all the bitter taste that usually comes along with kratom.
What You Get
Contents: Each 8ml bottle of O.P.M.S.® Liquid Maeng Da Kratom Extract contains an actual 12mg of Maeng Da kratom.
Just one or two drops of this highly concentrated Maeng Da extract is enough to begin feeling the effects within minutes. For this reason, even frequent kratom consumers should begin with small doses at first until they are sure of how it will affect them. Because of the high concentration levels, it makes sense to buy O.P.M.S.® Liquid Maeng Da Kratom Extract in bulk to save on doses and time. That is just one of the added benefits of buying a liquid kratom extract rather than powder or capsules. The human body actually absorbs the kratom liquid faster and more efficiently, which cuts down on the need to dose frequently.
How It Works
An established leader among all the kratom strains, Maeng Da has been one of the leading strains sold around the world for many years. O.P.M.S.® Liquid Maeng Da Kratom Extract is noted to not only pack a punch energy wise, but it is said to produce blissful feelings of euphoria while easing pain simultaneously. To further add to convenience, measuring out doses is simple and easy with the pre-measured bottle. This allows the user to start with just a small drop or two in their tea or coffee and gradually increase amounts as they progress. Intended to be consumed as a full shot, this is not an extract designed for new kratom users! Be sure if you are new to kratom extracts to begin with just a single drop or two!
What Makes O.P.M.S.® Liquid Maeng Da Kratom Extract Different?
The main difference between O.P.M.S.® Liquid Maeng Da Kratom Extract and all the others is found within the highly specialized extraction method. Instead of boiling out the alkaloids with hot water like some extracts, O.P.M.S.® uses cold water and high pressure to gently pull out the alkaloids while preserving the initial integrity. This is how O.P.M.S.® gets it's potency! More alkaloids are preserved by using this system over boiling, which has been proven to destroy large amounts of alkaloids. How to check for authenticity for OPMS products click here.
---
Quick FAQ:
Is kratom legal?
Kratom is "banned" in some states, and we do not ship kratom to those states.
How do I pay for the order?
Because of the products we sell, we can only accept eCheck and Bitcoin/Litecoin.
Do you provide tracking information?
Yes. After you purchase your order, you will be emailed a receipt with your order number. As soon as your order is shipped, you will be emailed a USPS tracking code. You may also create a user account and track your order on the My Account page.
Does the postman know what I ordered?
Nope, we ship all orders with stealth delivery, no one will know what you ordered.
Is the kratom shipped within the USA?
Yes, all orders are shipped from our Idaho Falls, Idaho, USA warehouse.
How long does shipping take?
Most orders will take 3 days to get to your residence.
Can you be trusted?
This is a business for us. We would not be in business if we rip off our customers. We have a full time customer support staff, and a warehouse team. We have shipped over 100,000+ orders since 2009. We are the #1 trusted kratom retailer in our industry!
---
What you'll get with Salvia Hut:
– East payments, we accept debit/credit cards, crypto, and eChecks.
– Fast shipping, most orders take 3 days for delivery!
– Free shipping on all orders over $75+. Shipping is only $2.99 for orders under $75.
– Discreet shipping, no company markings that says anything about the products inside.
– 100% return policy, if you don't like our products for any reason, simply return the products and you'll receive a full refund minus delivery costs.
Since 2009, and with over 100,000+ happy customers, SalviaHut.Com has been America's #1 trusted source for salvia for sale.
Payment Information
We accept credit/debit cards, crypto (Bitcoin/Litecoin), and eChecks.
We DO accept debit/credit cards, but due to the products we sell, we have to use a special credit/debit card merchant account our online sales. Upon checkout, you will have to sign up for a "YOU GOT BANK" account before you can pay with your credit or debit card. YOU GOT BANK is a special merchant account that uses gift cards for the transactions, instead of a direct credit/debit card transfers. The gift card proxy enables us to accept credit/debit cards for our products. YOU GOT BANK is standard in the cannabis industry.
Debit/Credit card orders are shipped the same day if made before 2pm MST. Crypto orders are shipped as soon as the payment has 4 confirmations. eCheck orders are shipped within 2 days after payment, in order to insure the eCheck clears with the bank.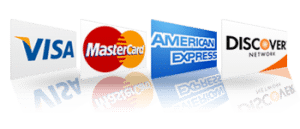 Shipping Information
Shipping is $2.99 for orders under $75 and is free for all orders over $75+. All orders are shipped via USPS.
FREE SHIPPING ON ALL ORDERS OVER $75+
All orders are sent via stealth mode. The product is never mentioned and the postman doesn't you know you ordered.
We ship all orders via USPS from within the USA.
Returns & Refunds Details
We offer a 100% return policy on any un-opened product that is sent back. You can return the order within 30-days and we will provide a full refund minus delivery charges. We do not charge any re-stocking fees on returns. Please contact us before returning any products, our highly trained customer support agents will be happy to help you with your returns and refunds.